About Us
Serving a wide range of chipper classics such as Burgers, Fish, Chips, Pizza, Chicken and Kebabs, you're sure to find something to feed the hunger. We recommend the 'Chicken Kebab Meal', which comes with chicken kebab, chips and drink.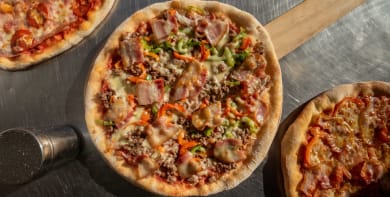 Reviews
Kathy
"Fantastic food . Great not having to cook. Myself and Mom were sick of turkey sooo it was a take away this evening."
27/12/2021
Maïté
"The food was really good, but some parts of our order were wrong. We wanted normal chips but got curry and cheese and the little one wanted sausages but got chicken nuggets."
29/10/2021
Menu
Contact Us
Find Us
Bishop Street, Tuam, TUAM
Opening Hours
Please note, delivery times may vary.
We deliver to
Abbey (Galway), Abbeyknockmoy, Ballinderry (Galway), Ballynapark, Beaghmore, Belclare, Carrowrevagh, Claretuam, Clonbern, Corofin, Cummer, Doonbally, Foxhall (Galway), Hillsbrook, Kilbennan, Kilcoona, Killeen (Galway), Killererin, Killower, Kilmoylan (Galway), Kilshanvy, Levally, Moyne (Galway), Tuam, Tuam (Galway)